2021 Naples International Film Festival
---
The 2021 Naples International Film Festival Poster is based on the art of Marcus Jansen.
Artis—Naples celebrates its multidisciplinary mission by featuring the work of a living visual artist on the official poster for the Naples International Film Festival. NIFF celebrates its 13th anniversary in 2021, and this year's poster features a painting by American artist Marcus Jansen: Transitions (2013). Jansen, who is based in Fort Myers, Florida, and the Bronx, New York, shared his impactful paintings with the Naples community in a powerful exhibition organized by Artis—Naples, The Baker Museum, in the spring of 2021. Marcus Jansen: Two Decades of Relevance, was Jansen's first solo museum exhibition in Southwest Florida.

Transitions was one of his 18 paintings included in that show, and the expressionistic brushstrokes highlight the isolation of the anonymous figure at the center, evoking feelings of tension and uncertainty. The dramatic, even cinematic, qualities of Jansen's art complement the vibrant film offerings of NIFF.
About the Artist
---
Marcus Jansen
Marcus Jansen (b. 1968) is an internationally exhibited artist based in Fort Myers and New York. Born to a Caribbean mother from Jamaica and a German father, and raised in New York City in the 1970s, he spent his adolescence and was educated in Germany. Jansen, who joined the United States Army in 1989, fought in the first Iraq War during Operation Desert Shield and Desert Storm and was honorably discharged with PTSD after eight years of service. Back in New York in 1999, he became a professional artist, joining a group of artists in lower Manhattan known as the "Princestreetkings." Over the past two decades, Jansen had numerous solo and group exhibitions in Europe, Asia and America, including a solo exhibition at The Baker Museum in 2021. His works are housed in private and important public collections, including the Smithsonian Institution in Washington, D.C., Kemper Museum of Contemporary Art in Kansas City, Kansas, and the Moscow Museum of Modern Art in Moscow, Russia.
---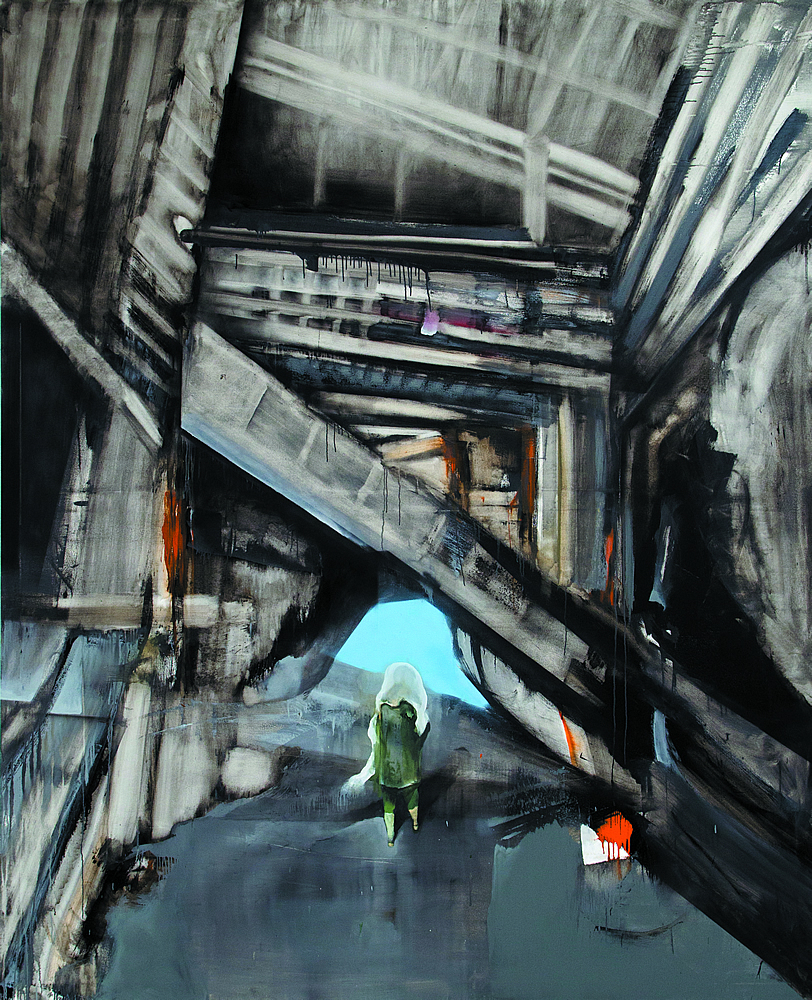 Marcus Jansen (American, b. 1968). Transitions, 2013. Oil enamels and spray paint on canvas, 108 x 88 in. Private Collection. © Marcus Jansen