---
Enjoy the benefits of Leadership Circle
Choose the giving level that's right for you.
Special Access
As a thank you to the Leadership Circle for their ongoing support, The Baker Museum is open to donors for guided tours by reservation.
Why give?
Donors contributing $1,600 or more annually become part of the Leadership Circle, a giving society supporting Artis—Naples, the Naples Philharmonic, The Baker Museum and our education and community activities. Leadership Circle donors enjoy special privileges, including immediate access to the best seats for performances, exclusive behind-the-scenes opportunities, private events and receptions with artists.
Leadership Circle donors receive:
Global Benefits
You will receive all the benefits of the Friends of Artis—Naples Benefactor giving level, including:
Unlimited admission to The Baker Museum visual arts exhibitions
Invitations to Lunch, Listen and Learn events
Invitations to travel opportunities
Free or reduced admission to over 800-plus boutique museums through the North American Reciprocal Museum (NARM) Association
Concierge Ticket Service
You're always at the front of the line with dedicated Patron Services representatives just a phone call away.
Exclusive Early Access
Get the best seats for all your favorite events before they go on sale to the public. Advance-sale dates and seating are prioritized based on Leadership Circle recognition level.
Choose your level of support
---
Fully tax-deductible
In addition to the Global Benefits at Artis—Naples, Concierge Ticket Service and Early Access benefits listed above, Supporter donors also receive:
• Free popcorn at Silverspot Cinema year round
• Year-round recognition in the program book

---
Fully tax-deductible
Includes all Supporter benefits, plus:
• Passes to scheduled Donors Lounges twice per season during performances you attend, with complimentary wine and champagne
• Waived telephone service fees on single tickets

---
Conductor's Circle
With a gift of $5,000 or more, the Conductor's Circle offers you some of the most exclusive privileges and benefits available Artis—Naples has to offer.
Silver: $5,000—9,999
Fully tax-deductible
Includes all Sustainer benefits, plus:
• Exclusive access to Donors Lounge (when scheduled) during performances you attend, with complimentary wine and champagne

---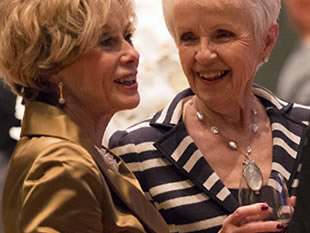 Gold: $10,000—14,999
Fully tax-deductible
Includes all Silver benefits, plus:
• Private backstage tour for up to eight and champagne toast
• Private tour for up to eight of current visual arts exhibitions

---
Fully tax-deductible
Includes all Gold benefits, plus:
• Opportunity for two to attend exclusive meet and greet Guest Artist Receptions following performances you attend, based on artist availability, with complimentary champagne and photo opportunity

---
Fully tax-deductible
Includes all Platinum benefits, plus:
• VIP reserved parking area for all performances
• Opportunity to store purchased preferred bottle of wine at the Sunset Terrace for your next performance
• Invitation for two to the President's reception
• The opportunity to sponsor an artist or performance, including four tickets in the President's box and a champagne toast with artists backstage
• The opportunity to sponsor a visual arts exhibition, including a private tour and lunch with the curatorial team

---