Friends of

Artis—Naples

Gala
---
Join Us
Sunday
January 13, 2019
Black Tie optional
Cocktail Reception in the Frank Foyer
Naples Philharmonic Youth Orchestra string quartet
Dinner and Oscar de la Renta Fashion Show on the Hayes Hall stage
Music by members of the Naples Philharmonic and Naples Philharmonic Youth Orchestra
Dessert, Live Auction and Fund-A-Need Presentation
After Party in Daniels Pavilion with models of Oscar de la Renta
and dancing with the Dan Miller-Lew Del Gatto Quintet
Auction Items
---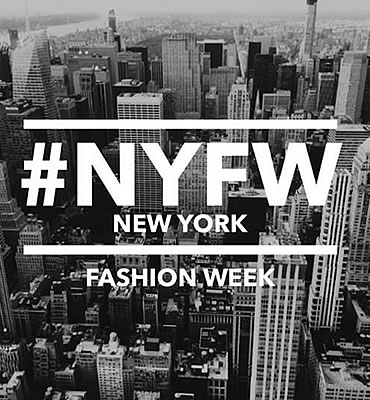 Lot 901
Fashioning Influence in New York
Truly priceless! Next month, during New York Fashion Week (February 7-13, 2019), you and a guest will experience fashion with the elite. Enjoy an exclusive invitation-only runway show of the Oscar de la Renta Fall Line and a two-night stay at the Lotte New York Palace hotel. Savor drinks with a twist and dinner at the iconic Rainbow Room Bar SixtyFive. Completing your NYC fashionista fantasy: a private curatorial tour of Exhibitionism: 50 Years of the Museum at FIT.
---
Lot 902
Guest Conductor of Patriotic Pops
Fancy yourself a maestro? Take the podium, pick up the baton and conduct the Naples Philharmonic during a Patriotic Pops performance on May 16 or 17, 2019. Prepare for your spotlight performance with a private conducting lesson by Assistant Conductor Radu Paponiu and rehearse with the orchestra on May 14, 2019 at 7pm. Includes up to eight tickets to the concert you conduct, so your friends and family can see you shine.
---
Lot 903
Hooray for Hamilton!
See the hip-hop-infused Broadway phenomenon Hamilton in style: from the Artis—Naples President's Box! During its January 2020 run at Artis—Naples, eight lucky people will be treated to this Broadway smash, winner of 11 Tony Awards. In addition to a lifetime supply of bragging rights, winners will enjoy hors d'oeuvres and beverages in the President's Box.
Preferred date to be confirmed at least six months in advance.
---
Lot 904
Tastebuds Signature Event
Our 2019 Gala caterer, Greg Shapiro of Tastebuds Custom Catering, offers you a themed pop-up eight-course dinner for up to 12 guests in Artis—Naples' new Signature Event Space that is on the second floor of The Baker Museum expansion. A string quartet from the Naples Philharmonic Youth Orchestra will add musical accompaniment to your event. Includes non-alcoholic beverages.
Dates subject to confirmation well in advance. Valid one year from January 2020.
---
Lot 905
Sleigh Bells
Here's your chance to be a part of the percussion section of the Naples Philharmonic! The winning bidder will play the sleigh bells on stage during the December 2019 Holiday Pops concert. Prepare for your night in the spotlight with a private lesson with a member of the Naples Philharmonic and rehearse with the orchestra prior to the performance. Includes up to eight tickets to the concert in which you perform, so your friends and family can see you shine.
---
Lot 906
SeaDream Yacht Club
A seven-night, inclusive Mediterranean Voyage aboard one of SeaDream Yacht Club's award-winning twin mega-yachts for two people sharing a luxury, ocean-view stateroom. The elegant yachts feature just 56 staterooms with a maximum of 112 guests and a 1:1 crew-to-guest ratio. The package includes accommodation in a "Yacht Club" stateroom on Deck Three, all five-star gourmet meals, wine with lunch and dinner, open bar, gratuities, Balinese Dream-bed, starlit movie nights, water sports equipment from the yacht's marina, mountain bikes, in-room CD/DVD players and flat screen TVs, personalized pajamas, Bulgari bath amenities and fine Turkish linens.
Winner's choice of sailing date: From May – October 2019. Choose voyages departing from Athens, Barcelona, Cannes, Dubrovnik, Monte Carlo, Nice, Rome and Venice.
---
Lot 907
Penthouse Retreat to Turks and Caicos
Located in Providenciales, commonly known as "Provo," this magnificent property is your exclusive opportunity to experience TripAdvisor's pick for the world's top island. Surrounded by beautiful white sand beaches, Provo has been ranked "Best Beach" by Condé Nast Traveler and by the World Travel Awards for several years running. The island's vibrant coral reefs are rich in aquatic life. Experience the unique serenity, hospitality and beauty of Provo from this 3,200 sq. ft., three-bedroom condo overlooking the beach and private pool. Enjoy full water privileges, beach cabanas and daily housekeeping.
Gala Sponsors
---
Presenting Sponsor
---
Runway Sponsors
$30,000 Sponsorship
Patty and Jay Baker
Kimberly K. Querrey and Louis A. Simpson
Collection Sponsors
$20,000 Sponsorship
Nancy and Lanny Baird
Robert and Terry Edwards
Alan Einhorn and Vicki Cooper
Andy and Lisa Lipman
Nancy W. and George R. Woltz
Designer Sponsors
$15,000 Sponsorship
Carmen and Jim Campbell
Michael and Kathy Dougherty
Sharon and Timothy Ubben
Spotlight Sponsors
$10,000 Sponsorship
Barbara and Ron Balser
JP Morgan Chase
James and Shirley Curvey
Entech
Ned C. and Cynthia R. Lautenbach
Gerald and Jody Lippes
Enid and Jerry Weygandt
Joseph G. and Toshiko Tompkins
---
Media Sponsor