2014-15
---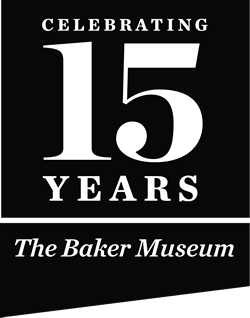 January 31 — April 26, 2015
---
2015 marks the fifth year of Florida Contemporary. Exploring traditional as well as innovative media, themes and approaches, the works included in the exhibition represent the most current trends in Florida's artistic scene. From young emerging artists to well-established local figures, the selection invites audiences to experience a diversity of styles in the context of a multidisciplinary facility.
The works in this edition of Florida Contemporary evidence the vitality of the artistic production in the Sunshine State. From traditional subjects represented in innovative techniques to unexpected juxtapositions, Florida artists use their talents to explore current issues. Through a multiplicity of media—painting, drawing, sculpture, glass, textiles—this select group of artists articulates social and aesthetic commentaries about local as well as regional, global and personal topics. We invite audiences of all ages and backgrounds to enjoy this unique exhibition in which contemporary artists communicate with each other through their creations.
Florida Contemporary is generously underwritten by Bob and Terry Edwards and Friends of Art.
Artists
---
Andy Owen
Antonio Chagin
Bernadette Despujols
Bianca Pratorius
Chad Jensen
Deming Harriman
Griselle Gaudnik
Ivette Cabrera
John Carroll Long
Juan Travieso
Mally Khorasantchi
Melissa Barry
Muffy Clark Gill
Natalie Zlamalova
Penelope Breen
Renée Rey
Rick Newton
Sharon Lee Hart
Tammra Sigler
Valeria Yamamoto