Stellar Programs for the 2019-20 Season
---
Priority Access
Individual events are available,
scroll down for season performances
Why Subscribe?
You'll be seeing the world's finest music, dance and theater from the best seats in the house at up to 30 percent off the price of single tickets. In addition, subscribers have the opportunity to purchase high-demand concerts before they go on sale to the general public.
2019-20 Season Performances
---
© Daniel Azoulay
Miami City Ballet
with the Naples Philharmonic
2019-20 Dance Series #3
Tuesday, January 28, 2020, 8pm
Gould/Robbins — I'm Old Fashioned
Richter and Otis/Wheeldon — This Bitter Earth
Tchaikovsky/Balanchine — Tchaikovsky Pas de Deux
Rachmaninoff/Ratmansky — Symphonic Dances
---
© Sascha Vaughan
Les Ballets Trockadero de Monte Carlo
with the Naples Philharmonic
2019-20 Dance Series #4
Tuesday, February 11, 2020, 8pm
Radu Paponiu, conductor
Tchaikovsky/Ivanov — Swan Lake: Act II
Gottschalk/Balanchine — Grand Tarentelle
Bach/Balanchine — Go for Barocco
Saint-Saëns/Fokine — Dying Swan
Minkus/Kunikova after Petipa — Paquita
---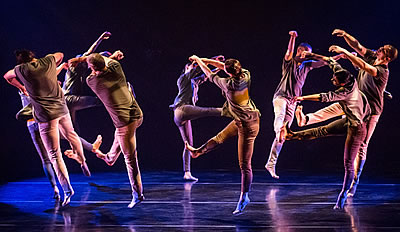 Koresh Dance Company
with the Naples Philharmonic
2019-20 Dance Series #5
Tuesday, March 3, 2020, 8pm
Radu Paponiu, conductor
John Levis and Karl Mullen — La Danse
Albioni — Adagio in G Minor
Chopin — Nocturne in E-flat Major
Beethoven — Adagio sostenuto from Sonata in C-sharp Minor, "Moonlight"
Bach — Air from Suite No. 3 in D Major
Ravel — Bolero
Known for engaging performances and superb dancers, Koresh Dance Company performs critically acclaimed works around the world.
---
Why Subscribe?
First choice of seating
When you subscribe to a series of performances at Artis—Naples, you have first choice of seating at the guaranteed lowest price. Order a subscription package in advance of single-ticket sales and you secure your seats for each of your programs in the series. You'll never miss a performance because it sells out.
Priority access to additional season performances
Subscribers may exchange any subscription performance for another program's performance during our subscriptions exchange week in September. You can exchange tickets with no exchange fees.* Subscribers also have priority access to additional season add-on performances that are announced after the season begins.
Purchase additional seats at a discount
Have guests coming to town? Need an extra seat for one of the Naples Philharmonic's programs? Not a problem! Subscribers can purchase additional seats at a discount. But order early to protect yourself against price increase due to demand.
Priority upgrades of your seats
As a subscriber, you have first choice of the most desirable seating in Hayes Hall and Daniels Pavilion. In addition, subscribers are among the first to receive priority upgrades on their seats. If you'd like to be closer to the action or reserve a Gold Circle Box for a special night out, you can put your request in for the upgrade. If seats are available, you'll be given priority over other single-ticket buyers.
---
All programming, performers and dates are subject to change.
* Please see Hamilton Guidelines.