---
2022-23 Season Subscriptions

Subscription renewals are currently available. Orders for new subscribers will be available on May 31.
Subscription Renewal
Or call 239-597-1900
---
2022-23 Season Performances
Single tickets

available this fall
BalletX
with the Naples Philharmonic
Thursday, November 10, 2022
8pm
Radu Paponiu, conductor
Neenan/Schubert — Increasing
BalletX is the premiere contemporary ballet company of Philadelphia, named "among America's best" by The New York Times. Since the company's founding in 2005, BalletX has produced more than 100 world premiere ballets by dozens of choreographers from around the globe, placing Philadelphia on the map as an international destination for contemporary ballet.
---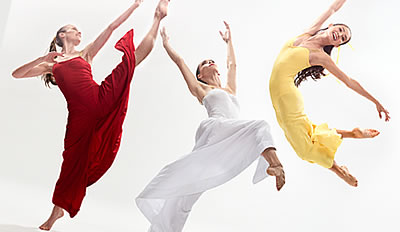 Miami City Ballet
with the Naples Philharmonic
Tuesday, February 28, 2023 at 8pm
Preview at 7pm
Gary Sheldon, conductor
Graham/Dello Joio — Diversion of Angels
Limón/Purcell — Moor's Pavane
Balanchine/Tchaikovsky — Serenade
---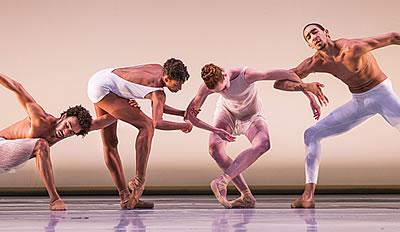 © Manny Crisostomo
Alonzo King LINES Ballet
with the Naples Philharmonic
Wednesday, March 22, 2023
8pm
Radu Paponiu, conductor
King/Ginastera — Estancia
For nearly 40 years, Alonzo King LINES Ballet has stood at the forefront of artistic innovation in ballet. Following the unique artistic vision of the luminary choreographer Alonzo King, the celebrated contemporary ballet company employs linear, mathematical and geometrical principles that are deeply rooted in the preexisting East-West continuum.
---
Miami City Ballet
with the Naples Philharmonic
Wednesday, April 26, 2023 at 8pm
Preview at 7pm
Gary Sheldon, conductor
Balanchine/Bizet — Symphony in C
Verzola/Glinka — New Work by Durante Verzola
Robbins/Debussy — Antique Epigraphs
Robbins/Debussy — Afternoon of a Faun
---
Why Subscribe?
First choice of seating
When you subscribe to a series of performances at Artis—Naples, you have first choice of seating at the guaranteed lowest price. Order a subscription series in advance of single-ticket sales and you secure your seats for each of your programs in the series. You will never miss a performance because it sells out.
Priority access to additional season performances
Subscribers may exchange any subscription performance for another program's performance during our subscriptions exchange week. You can exchange tickets with no exchange fees. Subscribers also have priority access to additional season add-on performances that are announced after the season begins.
Purchase additional seats at a discount
Have guests coming to town? Need an extra seat for one of the Naples Philharmonic's programs? Not a problem! Subscribers can purchase additional seats at a discount. But order early; prices increase based on demand.
Priority upgrades of your seats
As a subscriber, you have first choice of the most desirable seating in Hayes Hall and Daniels Pavilion. In addition, subscribers are among the first to receive priority upgrades on their seats. If you would like to be closer to the action or reserve a Gold Circle Box for a special night out, you can put your request in for the upgrade. If seats are available, you will be given priority over other single-ticket buyers.
Special Access for Subscribers
Want the best seats to popular events? Subscribers have the opportunity to purchase high-demand concerts before they go on sale to the general public. More Info
---
All programming, performers and dates are subject to change.