Jack Everly and the Naples Philharmonic
---
Current Subscribers
Or call 239-597-1900
New Subscribers
Please call 239-597-1900 to speak with our Patron Services team about availability for new subscription seats. Online subscriptions for the 2020-21 season will be available in May.
Programming for the 2020-21 Naples Philharmonic Pops season will be announced mid-March 2020.
Upcoming Performances This Season
---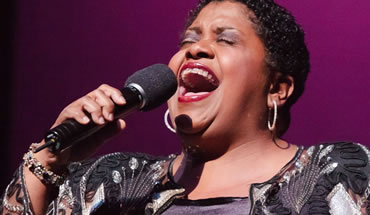 A Tribute to Louis and Ella
2019-20 Pops #3
February 25—29, 2020
Tuesday–Friday at 8pm
Saturday at 2pm and 8pm
Stuart Chafetz, conductor
Byron Stripling, trumpet and vocalist
Carmen Bradford, vocalist
Celebrating Louis Armstrong and Ella Fitzgerald, two icons of jazz and popular music. Don't miss an evening with special guests Byron Stripling and Carmen Bradford as they bring the music of this powerful duo to life.
---
An American in Paris: In Concert
2019-20 Pops #4
March 17—21, 2020
Tuesday–Friday at 8pm
Saturday at 2pm and 8pm
Jack Everly, principal pops conductor
Experience the 1951 classic Oscar-winning film starring Gene Kelly and Leslie Caron on the big screen as the Naples Philharmonic plays Gershwin's timeless music live.
---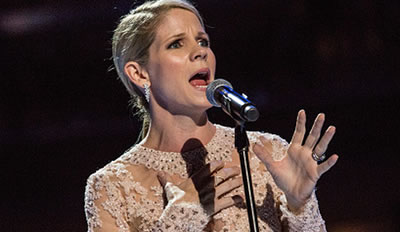 An Evening with Kelli O'Hara
2019-20 Pops #5
April 7—11, 2020
Tuesday–Friday at 8pm
Saturday at 2pm and 8pm
Jack Everly, principal pops conductor
Kelli O'Hara, vocalist
Enjoy a special evening with multi-talented Tony Award-winning vocalist Kelli O'Hara, who joins the Naples Philharmonic to perform moving renditions of beloved Broadway tunes and more.
---
The Naples Philharmonic Pops series is generously endowed by Mike and Anne Armstrong
Jack Everly's appearance as Principal Pops Conductor has been generously endowed by the John W. and Jeanne M. Rowe Foundation.
---
Why Subscribe?
First choice of seating
When you subscribe to a series of performances at Artis—Naples, you have first choice of seating at the guaranteed lowest price. Order a subscription package in advance of single-ticket sales and you secure your seats for each of your programs in the series. You'll never miss a performance because it sells out.
Priority access to additional season performances
Subscribers may exchange any subscription performance for another program's performance during our subscriptions exchange week in September. You can exchange tickets with no exchange fees.* Subscribers also have priority access to additional season add-on performances that are announced after the season begins.
Purchase additional seats at a discount
Have guests coming to town? Need an extra seat for one of the Naples Philharmonic's programs? Not a problem! Subscribers can purchase additional seats at a discount. But order early to protect yourself against price increase due to demand.
Priority upgrades of your seats
As a subscriber, you have first choice of the most desirable seating in Hayes Hall and Daniels Pavilion. In addition, subscribers are among the first to receive priority upgrades on their seats. If you'd like to be closer to the action or reserve a Gold Circle Box for a special night out, you can put your request in for the upgrade. If seats are available, you'll be given priority over other single-ticket buyers.
---
All programming, performers and dates are subject to change.
* Please see Hamilton Guidelines.