The Ahmet Ertegün Collection
---
Frederick J. Whiteman. Untitled, 1941. Oil on canvas. 20 x 24 inches. Artis—Naples, The Baker Museum. 2000.15.256. Museum purchase.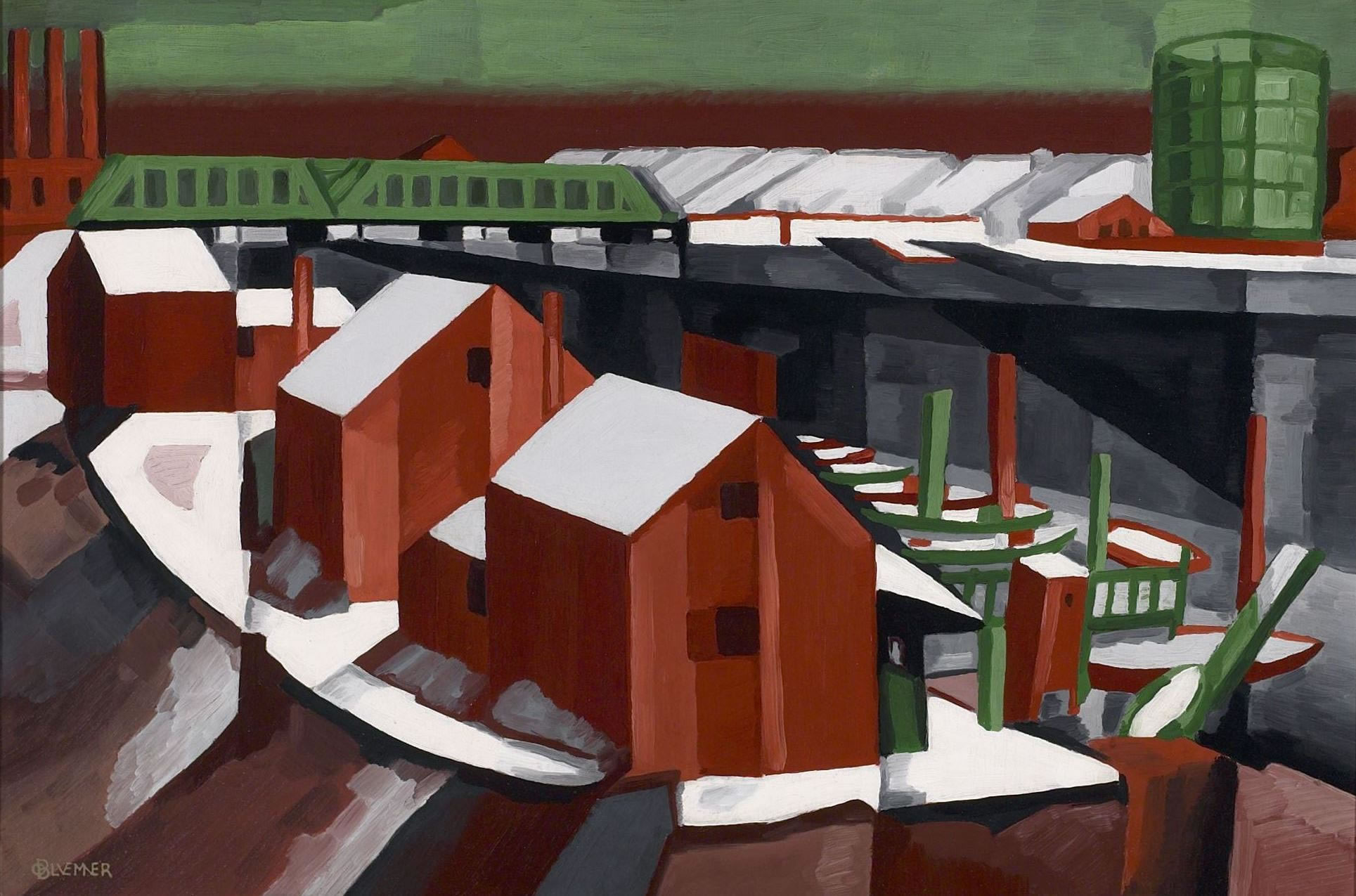 Oscar Bluemner. Hackensack River, c. 1912. Oil on canvas. Artis—Naples, The Baker Museum. 2000.15.011. Museum purchase made possible by William J. and Suzanne V. von Liebig.
Albert Swinden. Untitled, 1937. Oil on board. 16 x 24 inches. Artis—Naples, The Baker Museum. 2000.15.278. Museum purchase.
A previous exhibition
at The Baker Museum
September 21, 2013 — December 19, 2013
---
This exhibition presents modernist works from one of the Museum's most important collections, amassed by the late Ahmet Ertegün, the Turkish American businessman best known as the founder and president of Atlantic Records. Throughout his impressive career, Ertegün built an extraordinary collection of American Modernist art that reflects his inimitable approach to assembling subjects and themes. Works by Werner Drewes, John Ferren, Vaclav Vytlacil, Dwinell Grant, Ilya Bolotowsky, Burgoyne Diller and Albert Swinden, among others, will be included.
Many of the works in the exhibition are informed by Ahmet Ertegün's comprehension of and intuitiveness about music. He embraced the modernist tradition in the arts, whether he found it in classic jazz or the rhythms and patterns of such painters as Arthur Dove, Oscar Bluemner, Burgoyne Diller, Werner Drewes, Morgan Russell, Paul Kelpe, Morris Kantor or Frederick Whiteman. As an immigrant and someone exceptional in his ability to welcome experiment and individuality in music and receptive to neglected or overlooked segments of popular culture, Ertegün had much in common with the American artists whose work he collected. Moreover, he had a real talent for discovering the unknown, whether it was in music or in art. He displayed the same uncanny blend of shrewd perspicuity layered with visionary daring in his collecting of art, often purchasing works by artists who were not yet on the radar screen of collectors at the time.
---
Generously underwritten by Bob and Terry Edwards.