Selected Drawings from the Permanent Collection
---
Oscar Bluemner. Bloomfield, November 19, 1916. Crayon on paper. 5 x 6 inches. Artis—Naples, The Baker Museum. 2000.15.010. Museum purchase.
Oscar Bluemner. Red House. Crayon and watercolor on paper. 6 3/4 x 5 inches. Artis—Naples, The Baker Museum. 2000.15.015. Museum purchase made possible by William J. and Suzanne V. von Liebig.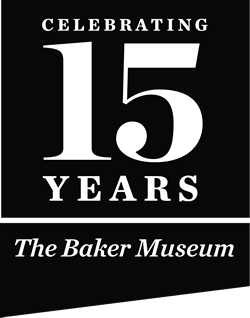 A previous exhibition
at The Baker Museum
October 24, 2014 — January 18, 2015
---
Drawing's inherent immediacy allows viewers to follow the artist's creative steps. However, drawing was once considered only a basic art form, a point of departure for artists exploring themes for subsequent paintings and sculptures. In the 20th century, radically new approaches to the medium eschewed the academic criteria of the past through abstraction, urban scenes, illustrations and cryptography.
Including work by American artists from The Baker Museum's permanent collection, On Paper presents a variety of themes through diverse styles and materials. This exhibition is a complement to Fine Lines: American Drawings from the Brooklyn Museum.
---
This exhibition has been organized by Artis—Naples, The Baker Museum.